Around The Region: April – July 2020
Unlike many metro areas, Hampton Roads' population nucleus is not confined to one central location. Its connectivity and advanced infrastructure are spread among numerous cities and counties, each with its own unique assets, vibrant quality of life and thriving business communities.  The Alliance is proud to represent 11 localities in Hampton Roads and appreciates the dedication and hard work of their economic development staff. Check out a few highlights below!
---
Virginia
On July 27, 2020, Governor Ralph Northam announced the approval of The Rebuild VA Grant Fund. The grant assists small businesses and non-profits whose normal operations were disrupted by COVID-19, including restaurants, brick and mortar retail, exercise and fitness facilities, personal care and personal grooming services, entertainment and public amusement establishments, and campgrounds. Businesses and non-profits that are approved may receive up to 3 times their average monthly eligible expenses up to a maximum of $10,000. Applications will be available starting on August 10, 2020. Governor's Press Release available here.
---
Hampton Roads
In April, Autodesk Construction Cloud published a list highlighting the top 5 construction projects that will transform transportation in the U.S. The Hampton Roads Bridge-Tunnel (HRBT) expansion made the list with its $3.3 billion costs and being the biggest transportation project in the history of Virginia. The tunnel will include four lanes and a widening from four to eight lanes on I-64 in an area between Hampton and Norfolk. The project is set to be completed in 2024. Read more here.
---
Chesapeake
Chesapeake Economic Development Authority is now offering a second round of grants to small businesses with 50 or fewer employees. Businesses are eligible for up to $10,000 in relief, even those who have received funding from the Paycheck Protection Program and Economic Injury Disaster Loan (EIDL). Business Grant applications are available here.
Chesapeake Economic Development is offering free 15-minute consultations to chat with business specialists. Their goal is to assist businesses affected by the pandemic by offering advice and resources to help during this difficult time. Chats are available daily from 10:00 A.M. – 2:00 P.M. Schedule a Biz Chat here.
The Chesapeake Library (CPL) has adapted to COVID-19 by offering a more interactive, tailored experience on the web. On June 8th, the library became the first Wise library in the state with its new integrated library system called OCLC Wise. The web service system manages collections, analyzes patron feedback and records to determine in-demand services and trends, target marketing, and shape events and acquisitions. The library is taking on a modern approach using focused marketing to generate suggestions and information for online guests. CPL Director, Amanda Jackson, said, "So if you tell the system you like westerns, it will automatically generate suggestions and information on any new books or movies." She also stated that, "If your child likes a certain author, you can get a heads-up when a new book comes out. Or say you love 'Star Wars': whenever we have a science fiction event, we'll be sure to let you know."  Read more here.
---
Franklin/Southampton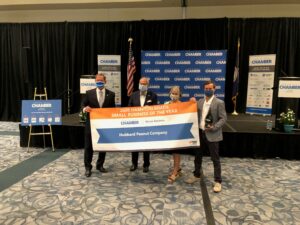 Franklin Southampton Economic Development, Inc. (FSEDI) offered a Marketing and Fixed Cost Grant to local businesses in response to COVID-19 in April. With funding assistance from Franklin Southampton Charities and The Camp Foundation, they were able to assist 43 businesses with grants that averaged $2,682. Partnering with the Franklin Southampton Area Chamber of Commerce and the Downtown Franklin Association, FSEDI gathered a list of resources to help businesses during the pandemic and sent out biweekly newsletters to share those resources. Click here to view available resources.
Hubs Virginia Peanuts has been awarded the 2020 Hampton Roads Chamber Small Business of the Year! Hubbard Peanut Co. is a small, family-owned business known for its high-end gourmet products that feature extra-large Virginia jumbo peanuts. The company has big plans for growth as its new expansion comes to Franklin. Congratulations on the recognition! Full story available here.
The Franklin Business Center – formerly known as the Franklin Incubator – celebrated its 15th anniversary in May! The building first started as a buggy factory in 1907 but has since become an "economic engine." Franklin City Manager Amanda Jarratt said, "The Franklin Business Center is an economic engine for not only the City of Franklin but [also] the entire region. The 23 graduates that have been generated from the facility that have located in our area have a tremendous positive impact on the local and regional economy. I am proud to have a facility of this type leading the way for entrepreneurship in the Commonwealth located in our City." Read more here.
---
Isle of Wight
Isle of Wight County and the Towns of Smithfield and Windsor are now offering a COVID-19 Business Interruption Small Business Grant Program to help businesses that been impacted by the pandemic. The program is fully funded by the CARES Act and eligible grants are available for an amount up to $2,000 per business. Business Grant applications are available here.
Isle Ask & Answer is a video Q&A collaboration between Isle of Wight Department of Economic Development and the Isle of Wight Chamber of Commerce. Their goal is to keep the business community informed about important topics like moving their business forward, PPP, available resources, and more during COVID-19. Click here to view the video series.
---
Hampton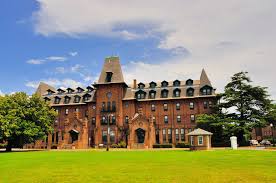 In July, Hampton University was one of three historically Black colleges and universities to have received their largest donation in school history. Hampton received $30 million from author Mackenzie Scott who stated, "I pledged to give the majority of my wealth back to the society that helped generate it, [and] to do it thoughtfully." Hampton University President Dr. William R. Harvey said. "This pure act of benevolence is clearly a game changer and it could not have come at a better time." Read more here.
Hampton City Council recently approved an agreement with the Virginia Tech Foundation to build a new $9.3 million Virginia Seafood Agriculture Research and Extension Center. The mission of the Agriculture Research and Extension Center, which opened in 1975, is food science research, innovation, and safety issues related to seafood products. The building was originally an oyster processing center and is not equipped for modern aquaculture research, whereas the new center will be 21,700 square feet, which is double the current size. The center is hiring more staff to complement the ten researchers, technicians, and administrative staff. According to the Center's Director, Michael Schwarz, "The new building [will] have a nice new classroom, including a cooking demonstration area," "All of our old laboratory and research space will be upgraded to the latest capacity and newest equipment … Our facility will no longer have tidal flooding. That is a big plus." Full story available here.
---
Newport News
The City of Newport News and the Newport News Economic Development has established the Newport News Back to Business Grant and the Grow Your eBusiness Grant to provide grants to eligible small businesses impacted by COVID-19. The grants are limited and will be given on a first-come, first-served basis. Over $434,000 in Back to Business Grants and $84,000 in Grow Your eBusiness grants have been awarded to date. These new programs follow the recent success of the EDA's COVID-19 Resiliency Grant Program, which resulted in over $630,000 in small business grant awards. Back to Business and Grow Your eBusiness Grant applications are available here.
The city's Seafood Industrial Park has once again been recognized for its contribution and importance to Virginia's commercial fishing and heavy marine industries by being awarded a $506,508 Virginia Port Authority grant for improvements to the park. This was the largest of seven grants awarded from $1 million allocated by the VPA's Aid to Local Ports Grant Program for the fiscal year 2021. The grant funds will be used for the South Barge Mooring Modifications project, which is designed to refurbish and improve the current heavy barge mooring on the southern side of the commercial pier. This project will create much needed additional capacity at the pier to accommodate a greater variety of larger vessels and nearly doubling the number of vessels allowed at this section of the pier. Additional planned improvements include upgrading safety equipment along the pier and replacing the current wooden mooring structure with more durable concrete pilings for decades of dependable service. Construction on the project is scheduled to begin later this summer. Read more here.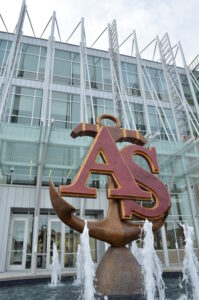 Newport News Shipbuilding's Apprentice School, one of the most selective schools in the nation, is now an accredited institution. In July, the State Council of Higher Education for Virginia formally approved the Apprentice School's request to operate a postsecondary institution. The institution has planned to grant associates of applied science degrees in maritime technology in 26 disciplines. Xavier Beale, the institution's Vice President of trade stated, "Our ability to offer academic degrees deepens our commitment to workforce development and will open new opportunities for our company to help to meet the ever-growing demand for skilled workers in our region." Read the full story here.
S23 Holdings, LLC, a marine repair and construction company, is investing $64.4 million to build a corporate and industrial campus in Newport News. Secretary of Commerce and Trade Brian Ball, Congressman Bobby Scott, and State Senator Monty Mason were in Newport News on June 16, 2020, as Governor Ralph Northam announced the project. In addition to its investment, S23 and its affiliates, including East Coast Repair and Fabrication, plan to create 332 new jobs. Governor Northam also announced that he has approved a $664,000 grant from the Commonwealth's Opportunity Fund to assist the City with the project. Full story available here.
On July 21, 2020, the city of Newport News, the Virginia Department of Rail and Public Transportation, and the Virginia Department of Transportation broke ground on a new transportation center. The two-year, $47-million project will run approximately two years with an anticipated completed date of summer 2022. The new center will be located at Bland Boulevard between Warwick Boulevard and Interstate 64 and serve as a sub for Hampton Roads Transit Buses, taxis, and shuttles that service the airport and replace the Amtrak train station currently on Warwick Boulevard. Mayor McKinley L. Price stated, "This transformational project will provide the residents of Newport News and the surrounding area enhanced transportation options with much improved passenger rail and public transit services." Read the story here.
---
Norfolk
Visit Norfolk, the Virginia Beach Convention Center, and Visitors Bureau provides a variety of savings with their new campaign "Together At Last." Visit Norfolk Marketing Director Sarah Hughes said, "For the first time ever, Visit Norfolk and the Virginia Beach CVB are partnering together." To check out all the businesses participating in the "At Last" savings pass, click here.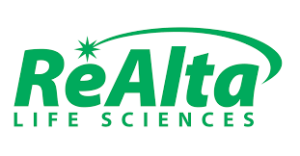 A Norfolk-based biotech startup, ReAlta Life Sciences, announced in May that they had closed a $14M investment, the company's first significant round of venture capital financing. The startup is building a technology platform that features a family of over 160 engineered peptides, or short strings of amino acids considered the building blocks of proteins. Their mission is to "address life-threatening medical needs through beneficial inhibition of the Complement System and Inflammatory Mechanisms." The $14M will assist the company in their preparations to transition into a clinical-stage organization later this year. Learn more here.
On May 1st, the Norfolk Economic Development Authority announced they approved a plan for the City to purchase the Military Circle Shopping Mall for $11 million to redevelop the mall and surrounding area for mixed-use development. Norfolk Mayor Kenneth Alexander said, "The Military Circle corridor is the crossroads of the Hampton Roads region." He also stated, "The acquisition of this site is strategic for the city and allows us to not only bolster economic development but to address resilience challenges by concentrating future development in this area." Read more here.
Tegra LLC is a rapidly expanding apparel manufacturing and supply chain provider with a manufacturing center in Norfolk Industrial Park with warehousing operations in Suffolk. The company has addressed the COVID-19 pandemic with a unique approach to employee safety and communications on a global scale, leading them to earn the Norfolk Department of Economic Development Business Spotlight. In early March, the company established a Crisis Response team to quickly assess and address emerging developments. As operations closed, the company created a "New Day New Way" program to educate employees, clients, and community stakeholders on new pandemic protocols. Since then, Tegra has hired a physician to serve as an in-house advisor and consultant to help ensure that protocols continue to represent the latest research and findings on COVID-19. Read more here.
In response to the pandemic, Norfolk Coronavirus Relief (CORE) Funds are now available for small businesses and nonprofits recovering from COVID-19 interruptions. Application intake will repeat monthly until November. More information on the grant is available here.
---
Poquoson
The City of Poquoson Office of Economic Development announced two grant programs to assist the city's Business Community. Businesses that meet the requirements may be eligible to apply for both programs. The grants will be on a first-come, first-served basis. Applications close on November 30, 2020. Business Grant application available here.
To date, Poquoson has issued seven grants up to $5,000 apiece for local small businesses to assist with COVID related issues. This includes rent or overhead expenses due to income loss, as well as the costs of modifying services to operate in a safe manner in compliance with the governor's executive orders, such as setting up outdoor dining spaces and adding delivery services.
---
Portsmouth
In response to the pandemic and developing economic impacts experienced, the City of Portsmouth and the Portsmouth Economic Development Authority offer financial assistance to small businesses experiencing challenges to their operations. A total of $1 million in grants will go towards supporting local businesses. The first round of applications closes on August 31, 2020, by 5:00 P.M. Grant applications are available here.
On August 3rd, Portsmouth Economic Development posted its "Year in Review" on YouTube. 2020 is becoming their fourth record-breaking year in a row, even with all the uncertainty the pandemic has caused. Congratulations to our friends in Portsmouth! Check out their Year in Review here.
On May 26, 2020, the Portsmouth City Council approved the Casino Development Proposal with Rush Street Gaming in open session. The Portsmouth Economic Development Authority approved the development agreement on May 19, 2020, in preparation for council. The complex will be known as Rivers Casino Portsmouth and calls for a casino, numerous restaurants, convention space, hotel, and event lawn. An independent consultant estimates that the casino will pay Portsmouth more than $16 million annually in taxes and pump over $200 million each year into the local economy. Read the full story here.
---
Suffolk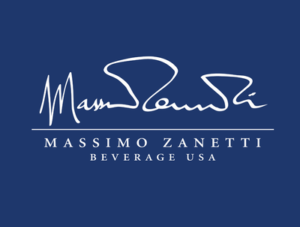 One of the largest coffee companies in North America, Massimo Zanetti Beverage USA (MZB-USA), has announced they will be opening a new state-of-the-art distribution center in Suffolk. The new facility will support its corporate headquarters and main roasting operations that are also located in Suffolk. The new building will be a 355,933 square foot distribution center in the Virginia Port Logistics Park. Suffolk Mayor, Linda T. Johnson, said, "Massimo Zanetti Beverage USA is a great community partner and one of the most significant anchors in our established 'Caffeine Capital' economy. Our food and beverage processing sector is one that we take great pride in, and the opportunity to see it expand in Suffolk is a cause for celebration." Construction for the new site is expected to begin this summer with completion in summer 2021. The press release on this announcement is available here.
Suffolk Economic Development has compiled a page of information on business assistance programs for the effects of COVID-19. Some of the assistance programs include a grant program, local restaurants to support, and many other resources. Click here to view all COVID-19 resources.
---
Virginia Beach
In the past two months, nine companies have announced they would either establish new facilities or expand an existing business in Virginia Beach. The nine projects included are Acoustical Sheetmetal, Apex Systems, ACA International, Priority Title and Escrow, Valkyrie, Town Center Hotel, London Bridge CC, Ynot Office Park, and SJS. These announcements represent a total of 756 new jobs and more than $136 million in capital investments. Working alongside regional and state partners, Virginia Beach Economic Development has remained focused on growing the City's business. Taylor Adams, Director of Virginia Beach Economic Development, stated, "it is encouraging to see this kind of robust and diverse business activity during an extremely challenging time in our history. It underscores our fundamental strength as an economic center and as a community of choice." Press release available here.
A Virginia Beach military contracting company, SJS, is advancing with plans to move to a new local headquarter and hire 49 new employees. SJS, which does business as both SJS Executives and SJS Industrial, plans to spend more than $4 million on the new facility and provides an average salary of $59,000. The new headquarters site will be a five-acre property near the Lynnhaven Mall and will renovate the 42,000-square-foot building and double its workforce over the next few years. Read more here.
In late May, Virginia Beach-based defense contractor, Valkyrie Enterprises Inc., announced they received a $125,000 grant from the Virginia Beach Development Authority to aid in their expansion to 100 full-time jobs. The company plans to add jobs over the next three years, which include positions in areas of project management, engineering design, and technical writing. The positions will have average annual salaries of $75,000 or more. Read more here.
On June 16, the Virginia Beach City Government hired its first Black city manager, Patrick Duhaney. Duhaney came from Cincinnati, where he was the city manager for the past two years. Mayor Bobby Dyer said, "We were impressed with his energy, his demonstrated commitment to transparency in local government, and his strong desire to really listen to our residents and work with us as we chart our future." Duhaney's two-year contract began on July 20th. Full story available here.
Virginia Beach ranked as the #1 safest large city in America, according to a study done by a leading information resource, AdvisorSmith. The study examined data from 3,107 cities and ranked them upon its crime score. Full story available here.
---