ASGN/Apex Systems to expand operations in Hampton Roads; Create 700 New Jobs Across Virginia
IT professional staffing company to invest $1.8 million to expand operations in Virginia Beach, creating 147 new jobs for the region
---
(NORFOLK – JUNE 15, 2020) The Hampton Roads Alliance (the Alliance) is pleased to announce ASGN Inc./Apex Systems will invest $1.8 million to expand its operations in the City of Virginia Beach, adding 147 new jobs to the City at the Armada Hoffler Tower in Town Center.
ASGN/Apex Systems' expansion in the City of Virginia Beach is part of a $12.4 million investment throughout the entire Commonwealth of Virginia, which will create over 700 new jobs. The company will create 121 jobs at its new headquarters facility located in Henrico along with 74 new jobs in the City of Roanoke, and 358 additional jobs in other communities in the Commonwealth. Virginia successfully competed with Massachusetts for these investments.
"The creation of 700 new jobs is critical as we work to rebuild and strengthen our economy from the impacts of COVID-19," said Virginia Governor Ralph Northam. "These projects are evidence that our business climate, infrastructure, and talent pipeline are strong and that Virginia is still the best state for business. We are thrilled that ASGN/Apex Systems has decided to both relocate and grow its operations here and we thank the company for its commitment to supporting our communities, especially during these challenging times."
ASGN, a leading provider of IT and professional consulting services in technology, digital, creative, engineering, and life sciences fields across commercial and government sectors, is ranked 698th on the Fortune 1000 list. The company helps clients develop, implement, and operate critical IT and business solutions through its integrated offering of professional staffing and IT solutions.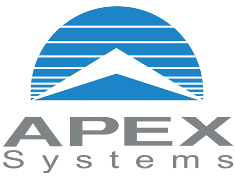 ASGN subsidiary Apex Systems, LLC was founded in Richmond, Virginia in 1995 by Brian Callaghan, Win Sheridan, and Jeff Veatch, and has experienced strong growth across the Commonwealth for over 20 years. Apex Systems employs approximately 4,000 Virginians primarily in Henrico County, Northern Virginia, and the cities of Roanoke and Virginia Beach,, in addition to employees located across the United States.
"By choosing to expand their operations in Virginia Beach, ASGN/Apex Systems is a testament to the superior business environment and fast-growing information technology industry that can be found here in Hampton Roads," said Doug Smith, Alliance President & CEO. "We are honored to have worked with ASGN/Apex Systems and our partners to help Virginia Beach secure this expansion and look forward to their continued growth in our region."
The Alliance worked with Virginia Beach Economic Development and the Virginia Economic Development Partnership (VEDP) to assist the company with their expansion at their current location. Governor Northam approved a total of $900,000 from the Commonwealth's Opportunity Fund (COF) to support the projects, including a $350,000 COF grant for the City of Virginia Beach.
Rob Wright of Thalhimer represented ASGN/Apex Systems, and Michael Divaris, Vivian Turok, and Krista Costa, all of Divaris Real Estate, represented Armada Hoffler, the building's owner. "Virginia Beach Town Center is a place tech companies want to be because of the amenities, the number of young professionals, and the diversity of the market," Wright stated.
"We are thrilled ASGN/Apex Systems will be expanding its footprint in Virginia Beach," said City of Virginia Beach Mayor, Robert M. "Bobby" Dyer. "Adding nearly 150 IT consulting and recruiting jobs is especially important to filling the variety of positions available in the city's growing IT and cyber security sectors."
Click here to read Governor Ralph Northam's full news statement.