Investor Spotlight: Franklin Southampton Economic Development, Inc.

The City of Franklin and Southampton County spans 600-square-miles and is home to 26,000 Hampton Roads residents. Agriculture is the chief industry of Franklin Southampton, with manufacturing a close second. There are seven peanut production and retail companies, allowing direct access to the product while increasing the local tax base from the purchasing sales. Since the beginning of 2020, three of their peanut companies, Belmont Peanuts, Hubs Peanuts, and Parkers Peanuts, have opened new retail components of the businesses.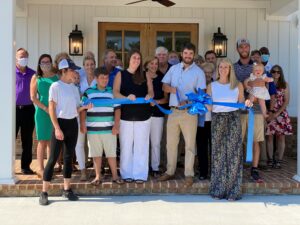 Franklin Southampton Economic Development, Inc., (FSEDI) currently led by Interim President and CEO Ashley Covington, with Karl Heck joining the team in August, is a unique office in it operates as a 501 (c) 3 that represents the economic development needs of the City of Franklin and Southampton County. The mission of the organization is to diversify the economy, create high quality jobs and provide a future for the families and youth of Franklin and Southampton. Their four building blocks for achieving that mission are business attraction and retention of existing industry, small business development, entrepreneurship, and tourism. 
FSEDI was able to disburse $255,000 to small businesses in the form of two Marketing and Fixed Cost grant programs during the height of the pandemic. In addition to FSEDI funding, three funding partners, The Camp Family Foundations, Franklin Southampton Charities, and the Obici Healthcare Foundation made this total figure possible.
In other recent exciting news, GMAX Industries, a manufacturer and sourcing agent of medical disposable products for the healthcare industry, will invest $10.5 million to establish a manufacturing and distribution operation in Pretlow Industrial Park in the City of Franklin. The facility will centralize the company's operations in-house, creating 40 new jobs.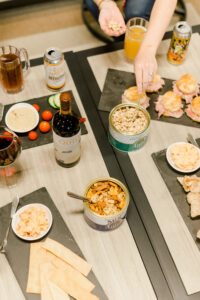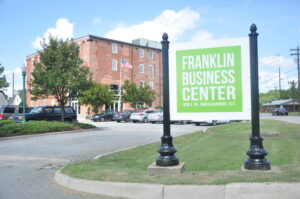 Franklin Southampton is a great place to do business. There is a business-friendly climate that leads organizations to work together to ease the process of starting or locating a business in the area. Both communities have available, developable land that is located close to Highway 58 with available infrastructure. Camp Community College and the Workforce Development Center offer customized programs to train available workforce and offer local education options. Franklin Southampton is home to a strong entrepreneurial spirit through the Franklin Business Center incubator program and other startup assistance provided.
The Hampton Roads community is a power-house region. Identifying the Franklin Southampton Community as a member of the greater Hampton Roads region has provided significant leverage in business attraction conversations, communicating to potential businesses the advantages of operating both locally and regionally. Each of the sixteen localities possess unique community assets, whether that be proximity to major transportation hubs, large amounts of developable land, or outstanding cost-of-living benefits. Franklin Southampton can leverage business prospects more competitively by being able to sell both their local and regional assets to new businesses.
"The Alliance provides invaluable national and international business scouting by promoting our business parks, individual communities and the area's quality of life, to organizations worldwide," said Ashley Covington. "With a small office, this exposure is immensely beneficial and has assisted in bringing new jobs and investments to the community."
For more information on the City of Franklin, Southampton County or Franklin Southampton Economic Development, Inc., please visit www.franklinsouthamptonva.com.