Investor Spotlight: Portsmouth Economic Development
The City of Portsmouth offers a modernized historical downtown full of walkable businesses, as well as cultural and recreational entertainment options. The dynamic neighborhoods and business districts offer residents and professionals access and options quickly while remaining central to the 757. The City boasts over 90 miles of shoreline and a population of 94,000+.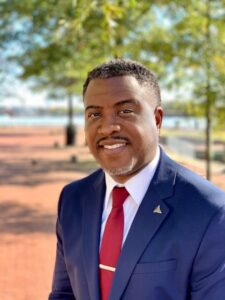 Portsmouth Economic Development (PED), led by Director Robert D. Moore (pictured right), works closely with business, education and government partners to build the foundation and advance the efforts of all residents, private and corporate, in the City of Portsmouth.
Centrally located in the heart of Hampton Roads, Portsmouth is at mile marker 0, both in location and in proximity to several key business needs in its target industries. Portsmouth is home to two Port of Virginia facilities, has access to multiple necessary infrastructure needs such as dual rail access, and has been leading the maritime industries for centuries making it a great place to do business. Portsmouth also has the benefits of the larger region, while maintaining a close-knit, high touch feeling of a small city.
For these reasons and more, Portsmouth continues to experience tremendous momentum in economic development, especially in industries such as maritime, logistics, and advanced manufacturing. In 2020, Portsmouth saw its fourth record-breaking year with $435 million in new capital investments and over 1,900 jobs impacted. A few highlights from the last year include:
Rendering of Rivers Portsmouth Casino

On November 3, 2020, Portsmouth Citizens approved the Casino Gaming and Entertainment District Referendum with an overwhelming two-thirds approval. Portsmouth is partnered with Rush Street Gaming to bring a premium 50-acre entertainment district to life. Rivers Portsmouth Casino will be located on Victory Blvd in the heart of Portsmouth with immediate access to I-264 and quick travel to the full region and beyond. With an initial investment of $300 million, and plans for a casino, hotel, entertainment pavilion, and space for 20-30 different eateries and shopping experiences, the Portsmouth Entertainment District will have something for everyone to enjoy.

Fairlead Integrated, a cornerstone of the Hampton Roads maritime community, re-invested and expanded in Portsmouth during 2020. The organization has invested an additional $11 million in updating current facilities and is moving forward with an approximate $12 million investment to acquire the North Pier facility on the downtown waterfront. The update will add an additional 250+ jobs.
Portsmouth Economic Development Authority provided close to $1 million in Business Recovery Funding for small businesses in the city over a three-month period. City Council appropriated $1 million of CARES ACT Funding for disbursement to businesses in response to the struggles of the pandemic. The grant fund contributed to fixed business costs, including rent, utilities and more in order to assist businesses in pivoting through the constrained times.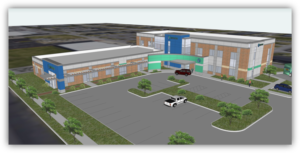 The Portsmouth Community Healthcare Center represents a $10 million investment and will support 75 jobs in the 18,000-square-foot facility that will serve the region as a healthcare hub, with specific focus on accessibility for the western side of Hampton Roads. The facility will play a large role in moving forward with COVID-19 care and eventual vaccine dissemination. Additionally, Columbia Care, one of five companies licensed by the Virginia Board of Pharmacy to operate medical cannabis dispensaries statewide, chose to locate in Portsmouth. Columbia Care is making an $8.6 million new investment in a 65,000-square-foot facility and bringing 44 new jobs.
---
As businesses continue to thrive within Portsmouth, PED staff notes that the strength of the Hampton Roads region is a supporting factor in the City's success and future growth.
"Organizations seeking a new regional home are not concerned about the boundaries between localities – they are interested in location to infrastructure they need, availability of talent, and physical space. Hampton Roads offers a strong regional infrastructure, access to multiple Port facilities, and a population of highly skilled individuals at all levels of experience. Being a part of the Hampton Roads region allows Portsmouth businesses to take advantage of our large metropolitan benefits, while still experiencing the perks of a smaller city with a close-knit community," shared Robert D. Moore, Director of Economic Development. "The regional partners, such as the Hampton Roads Chamber and certainly the Hampton Roads Alliance, bring an added level of benefit from the regional perspective that helps to facilitate growth and expansion."
Moore also commented that the Alliance serves as a vital source of information and enables Portsmouth to network in collaborative conditions with our sister cities and many of our private company leaders.
Looking forward, Portsmouth believes that while Hampton Roads is primed for growth in several emerging industries, from information technology innovations to maritime investment, Offshore Wind is undoubtedly what the commonwealth and region is most excited about launching. The region is positioning itself as the epicenter and hub of the east coast offshore wind work, and the projects, along with the adjacent industry growth to support it, will be a huge force in the 757 region. Portsmouth, in particular, is well positioned to be the center of the regional hub with sites near Portsmouth Marine Terminal (PMT) and a wealth of applicable industry knowledge. This opportunity is made possible in part through the support of the Governor's office – including the $40 million allocation of funds to PMT in 2020 to reconfigure the shipyard for offshore wind management and maintenance.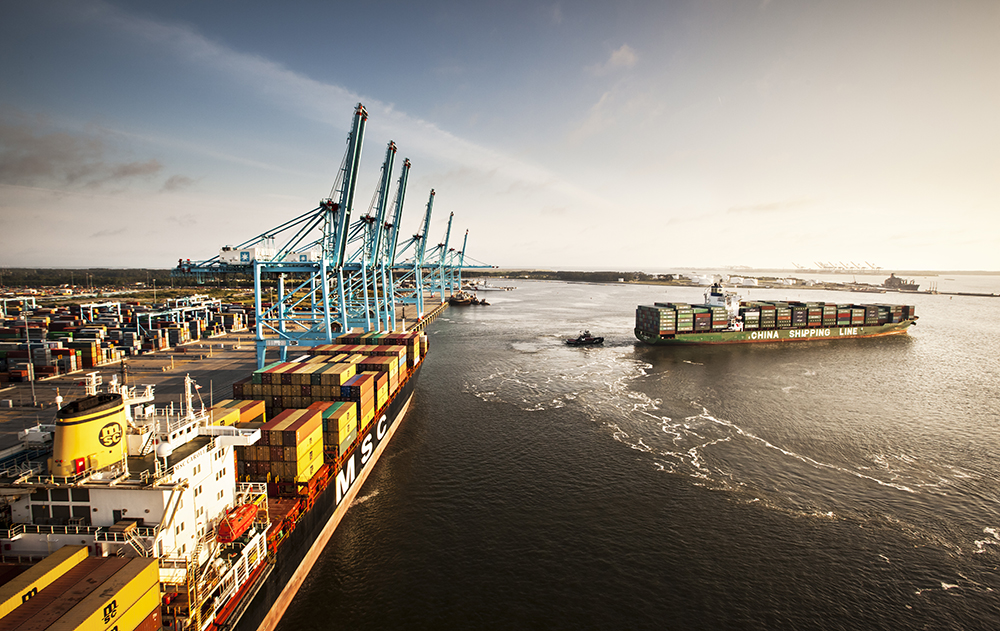 For more information on business opportunities in the City of Portsmouth, please visit www.AccessPortsmouthVA.com or contact Portsmouth Economic Development at 757-393-8804.