Investor Spotlight: Newport News Department of Development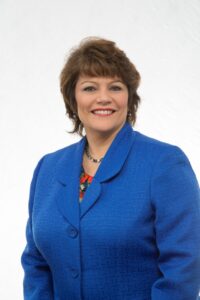 The city of Newport News Department of Development, led by Director Florence Kingston, is one of the highest performing economic development agencies in the Commonwealth. Their mission is to grow and diversify the tax and employment base of Newport News. They meet their mission by attracting new businesses and industries to create new jobs, working with existing business to expand and add jobs, and promoting strategic revitalization. The Department has announced several major attraction and expansion projects recently, including the following:
---
S23 Holdings
S23 Holdings, LLC, a marine repair and construction company, is investing $64.4 million to build a corporate and industrial campus in Newport News. Newport News Mayor McKinley Price, City Council members and representatives from the local community were joined by Secretary of Commerce and Trade Brian Ball, Congressman Bobby Scott and State Senator Monty Mason in June 2020 as Governor Northam announced the project. The new facility, proposed for a portion of 1511 Harbor Lane, will serve as a repair and fabrication facility supporting S23's ship repair operations at 1201 Terminal Avenue. In addition to its investment, S23 and its affiliates, including East Coast Repair and Fabrication, plan to create 332 new jobs. S23 will serve as an anchor and significant job creator in our Southeast Community revitalization efforts.
Liebherr USA
Liebherr completed a multi-year project in 2020, investing $45 million in the expansion of its facility in Copeland Industrial Park.  The new Liebherr USA headquarters encompasses 251,000 square feet in three new buildings at its Newport News campus.  The family-owned company is one of the world's largest manufacturers of construction machinery and earthmoving equipment.  Liebherr celebrated 50 years in Newport News with the completion of the campus headquarters.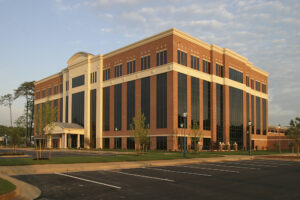 Ferguson Enterprises, Inc.
In 2020, Ferguson completed construction of a new 260,000 square-foot HQ3 building at the company's City Center campus. Employees from a number of Ferguson's departments will be consolidated into a new, modern facility in order to better serve the company's growing US and international client base. The eight-story HQ3 building is the largest owner-occupied office building in City Center at Oyster Point. To accommodate the significantly-increased employment base at City Center, the Newport New Economic Development Authority is nearing completion of the construction of the Pearl Way public parking garage in City Center. With over 1,400 parking spaces available to those working, visiting and living throughout City Center, the 4th public garage will help to fulfill the vision of the shared parking system in the original City Center at Oyster Point Master Plan.
23rd Street "Restaurant Row"
Development of the Downtown 23rd Street Corridor, also referred to as Restaurant Row, continues in alignment with the City's "Downtown Reimagined" plan. Provost Construction, a local investor, has redeveloped an approximately 9,000 square-foot warehouse building at 206 23rd Street for its office space.  Coastal Fermentory, a locally-owned microbrewery, is collocated in the facility.  The microbrewery opened for business in December 2020.  The adjoining multi-story warehouse buildings are being converted by Provost into a mixed-use, 32-unit market rate apartment building, with first floor restaurant and retail space available for lease.
Virginia Technical Academy
Virginia Technical Academy, which opened in March 2020, provides hands-on training and support for those interested in becoming skilled tradespeople. The Academy offers fully-accredited apprenticeship programs for HVAC technicians, electricians, plumbers, appliance technicians and facilities management technicians. VTA's staff has been in the appliance repair, HVAC/R and electrical business for a combined 65+ years, in all phases including sales, installation, estimating, training and managing. The company recently entered into the CARES Workforce Assistance Program, a partnership to offer workforce development training to Newport News residents impacted by COVID-19, and quickly pivoted to offer both in-person and virtual coursework.
---
Newport News is a great place to do business for a variety of reasons, including a business-friendly climate; reasonable cost of doing business; easy access to multiple modes of transportation; a well-educated, highly-skilled workforce; education and training resources and a budding entrepreneurial ecosystem.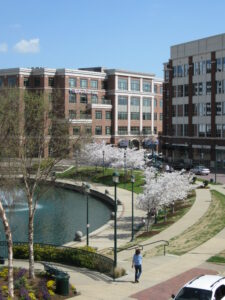 Newport News is located in the center of the Hampton Roads region and can be thought of as the "bridge" that connects the Southside and Peninsula. Its citizens, businesses and visitors benefit from the assets and amenities found within Newport News as well as around Hampton Roads, including:
– Jobs/workforce willing to travel across city lines
– Schools/training facilities
– Reasonably-priced housing
– Recreation/dining/entertainment/shopping/travel
– Military/DoD presence
– Transportation
The Newport News Department of Development and the Newport News Economic Development Authority played a major role in facilitating economic recovery throughout the COVID crisis and stand ready to help their community persevere.
Being an investor of the Alliance has given Newport News the chance to have additional "eyes and ears" in the global marketplace, extending the City's brand and connecting the City with valuable resources and opportunities to tell the Newport News story. For more information, visit newportnewsva.com.