Investor Spotlight: ECPI University

ECPI University was founded in Norfolk, Virginia in 1966 to fill a need within the burgeoning computer programming industry. Companies, most notably IBM, could not find enough skilled programmers to sustain its growing business.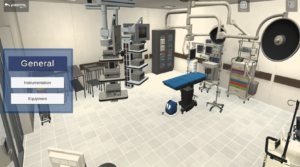 Since then, it has developed collaborative relationships with many of the region's top employers, providing skilled professionals to help grow the local economy. ECPI offers accelerated degree programs in Engineering Technology, Health Sciences, Nursing, Computer & Information Science, Criminal Justice, Culinary Arts, and Business.
ECPI University is a leader in education technology and that played a critical role throughout the COVID-19 pandemic. While many colleges struggled with closures, ECPI's ability to keep students and faculty engaged in a safe environment meant that students could continue to pursue their career goals and resulted in nearly 4,200 new graduates in 2020 alone.
The University has a team of faculty and digital learning specialists working on a wide range of animated tutorials, digital learning games, and work-experience simulations. One example is the eHospital healthcare simulation platform which allows students to practice clinical skills. Each virtual environment was created by subject matter experts in the nursing and health sciences fields, alongside the ECPI University Educational Technologies Development Team, to ensure ECPI graduates are proficient and ready to become leaders in the healthcare profession. In fact, ECPI University is one of the top producers of nursing graduates in Virginia.
---
This kind of innovation truly enhances the student learning experience. As a result, ECPI University has been widely recognized for academic excellence. Such honors include a number one ranking from Military Times in its Best for Vets survey of top Career and Technical colleges, the Academia Circle of Excellence Award from the EC-Council, and a designation as a Center of Academic Excellence in Cyber Operations by the National Security Agency (NSA).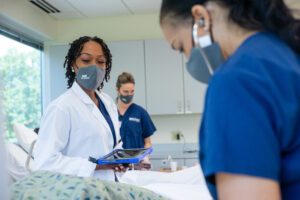 Hampton Roads strikes the ideal balance between livability and opportunity that allow businesses in the region to thrive. The natural beauty and robust economy lead many companies to invest in the region and it is why so many departing service members choose to remain here to work and raise their families. Many of those companies partner with ECPI University to help develop their workforce. Through the Enterprise Partnership Program, ECPI University assists employers in providing their employees growth opportunities through hands-on, skills-based education. This program extends scholarships to eligible employees and their immediate family (spouse and children), which lowers the cost of education.
This partnership also extends to the development of curriculum. Highly-skilled professionals sit on academic advisory boards, providing input on curriculum, participating in classroom activities, and meeting with prospective students. For example, Raytheon co-sponsors one of ECPI University's annual hackathons, and recently approached the University to build new curriculum tracks to meet some of its specific needs. The latest addition to the CIS program will include a new track in Cloud-Native Development, which will be one of the first of its kind nationally. Raytheon is just one of the many companies that make Hampton Roads' economy so vibrant. Between the port, a growing advanced manufacturing sector, and the rising number of IT jobs, Hampton Roads' future is bright and ECPI University will continue to support employers will highly-skilled professionals who are ready to hit the ground running.
---
Diversity is also a high priority at ECPI University which is why it created the LIFT Scholarship. (Lead, Instruct, Foster, Transform) which consists of $4 million in tuition scholarships, computers, and Wi-Fi access for African Americans in STEM + Health Care programs. ECPI has a strong record of graduating minorities into careers in healthcare, information technology, business, criminal justice, and hospitality. It's ranked third in the nation for the number of African-Americans graduating with undergraduate computer science degrees – nearly 2.4% of all such degrees earned in the U.S. It is also the largest provider of African-American nurses in the Mid-Atlantic region.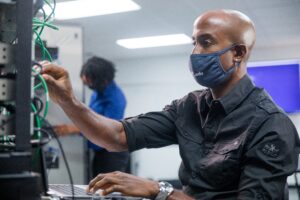 Moreover, U.S. News & World Report recently announced its annual rankings of America's Best Colleges, and ECPI University was ranked #3 for Economic Diversity and #5 for Ethnic Diversity among Regional Universities in the South. In addition, HISPANIC Network Magazine and Diversity in STEAM Magazine named ECPI University to its lists of Top Colleges and Universities which include many of the most prestigious colleges in the U.S.
The values of the Hampton Roads Alliance – Empowerment, Collaboration, Diversity, and Integrity – are directly aligned with ECPI University, so it makes perfect sense that it would support an organization dedicated to those same goals. Mark Dreyfus, ECPI University's President, is an active member of the Hampton Roads Alliance's Board of Directors.
For more information on ECPI University and its valuable role in the local community, please visit www.ecpi.edu.