Investor Spotlight: Newport News Shipbuilding

Newport News Shipbuilding (NNS), a division of Huntington Ingalls Industries, has been around since 1886. NNS is the nation's sole designer, builder, and refueler of nuclear-powered aircraft carriers and one of the only two shipyards capable of designing and building nuclear-powered submarines. They are the largest industrial employer in Virginia, employing more than 25,000 people — many of whom are third and fourth generation shipbuilders.
Huntington Ingalls Industries (HII) has a record backlog of contracts of approximately $47.7 billion as of August 2021.  NNS contributes to that backlog with the first two-aircraft carrier contracts since the 1980s and construction contracts for Block V of Virginia Class Submarines as well as Columbia Class Submarines. To execute these contracts, NNS has invested heavily in its people and facilities, with over 15,000 hires and $1B+ in capital expenditure during the past five years. Additionally, their sister company, HII's Technical Solutions, broke ground in September 2020 on an innovative new Unmanned Systems Center of Excellence in Hampton that will employ over 250 people.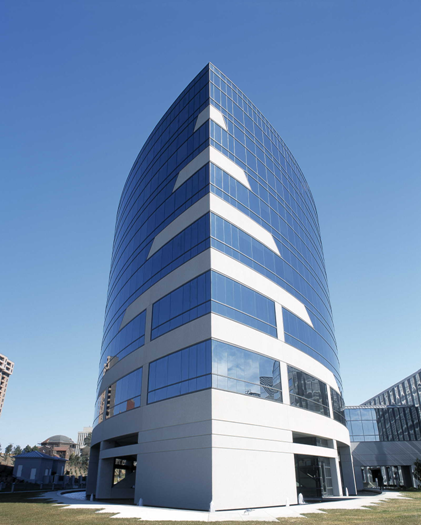 NNS' founder, Collis P. Huntington, was a pioneer who saw the opportunities for a ship repair company in the Hampton Roads harbor 135 years ago. While he could not have foreseen the company it would become, NNS has thrived in Hampton Roads due to deep-water access, central positioning on the Eastern Seaboard, and easy access to the world's largest Navy base. Over time, a thriving maritime industrial base including defense installations, ship repair firms, and defense suppliers has built up in the region.
NNS leaders say that, in addition to the points raised above about deep water access, a central location, and a thriving maritime industrial base, the people of Hampton Roads set this region apart.  Hampton Roads has a skilled workforce – and many families have worked for generations in the shipbuilding and ship repair industry. They also point out that the quality of life in the region – including diverse communities, history, arts and culture, and the water – make it attractive to long-established families and new residents alike.
When asked how Hampton Roads can grow economically, NNS officials said that the region must double down on what has traditionally been done well while also looking at aligned opportunities for innovation. The backlog in Navy contracts presents a huge opportunity for growth in the maritime industrial base, with new opportunities for manufacturers and suppliers. Simultaneously, the maritime industry is innovating in both products (unmanned underwater vehicles) and processes (integration of Industry 4.0 and Industry 5.0) providing opportunities for a new digital workforce to thrive in the region.
Newport News Shipbuilding believes that the work of the Alliance is good for their company specifically and the region as a whole. With HII's record backlog, NNS works with the Alliance to identify opportunities for new and expanding suppliers and contractors. Additionally, as NNS expands their capabilities, the Alliance has played a critical role including landing Technical Solutions' unmanned systems center of excellence in Hampton. Finally, HII depends on a thriving region to support NNS' current and future employees and their families. The Alliance is a major partner in convening all of the relevant stakeholders toward the common purpose of growing the Hampton Roads economy.
On August 25, 2021, HII hosted a ceremonial event at its Newport News Shipbuilding division to mark the first construction milestone in the life of the aircraft carrier Doris Miller (CVN 81). Learn more here: https://newsroom.huntingtoningalls.com/releases/doris-miller-first-cut-steel