VRC Metal Systems to Invest in City of Chesapeake
For Immediate Release
 June 07, 2021
PRESS CONTACT:
Alisa Crider
Director of Investor & Public Relations
Hampton Roads Alliance
acrider@757alliance.com
---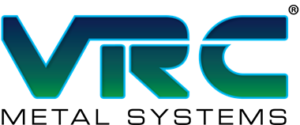 Navy and VRC Metal Systems to Invest in City of Chesapeake
Company to lease 9,800 SF; working in concert with Mid-Atlantic Tech Bridge
(NORFOLK – June 7, 2021) The Hampton Roads Alliance (the Alliance) is pleased to announce VRC Metal Systems, LLC, in collaboration with Mid-Atlantic Tech Bridge and the U.S. Navy, is creating an industrial facility in the City of Chesapeake, creating up to 10 new jobs for the Hampton Roads region over a five-year period.
The Naval Sea Systems Command Technology Office champions the timely transition of emerging technologies into ships, submarines and the communities that design, build and maintain them – resulting in a more affordable and capable Fleet. Transitioning new technology from identification of the technology to the initial fielding in the repair facilities has been a major challenge, often referred to as the "Innovation Valley of Death". The Naval Sea Systems Command Technology Office developed the Cold Spray "pop up cell" concept to provide new technology as a service. The pop up cell combines work space and equipment to perform component repairs as a service to the Navy with ship and submarine components targeted for repair at the site. The site will provide shared access to the Navy and Private industrial base sectors, and support technology assessment in addition to the repairs. The pop up cells are designed to open 90 days after contract award and provide a repaired component to the Navy in 21 days or less from the time it arrives until it is shipped back to the customer. The pop up cell model is expected be adapted and scaled to meet future evolving repair requirements and support new technologies as they emerge.
VRC plans to lease 9,800 square feet in 1220 A Fleetway Drive in the Cavalier Industrial Park. The company's initial investment will be used to create a commercial entity to be used for both industrial repair and innovative manufacturing process applications that utilizes the company's cold spray technology.
VRC Metal Systems, LLC was founded in January 2013 after obtaining an exclusive license for the commercialization of the patent pending high pressure, portable cold spray capability. The technology was commercialized by 22-year Air Force veteran, Rob Hrabe and his partner, Dr. Christian Widener, in collaboration with the Army Research Laboratory and South Dakota School of Mines & Technology. The patent was licensed by VRC after a joint ownership agreement between the South Dakota School of Mines & Technology and the Army Research Laboratory was completed.
---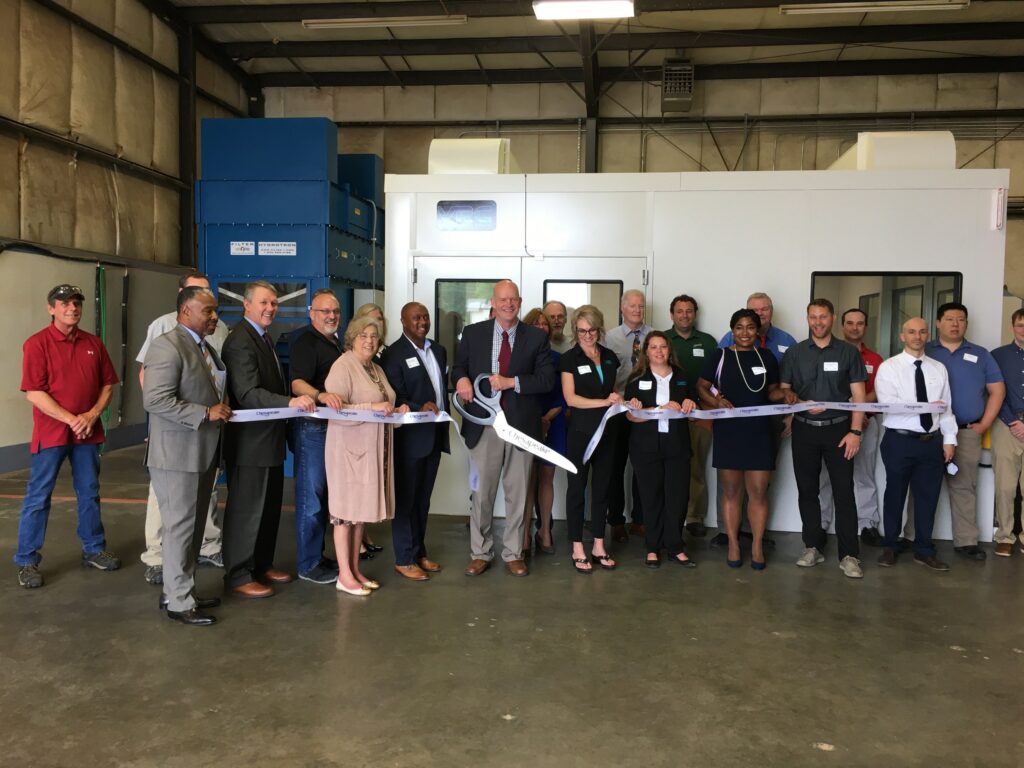 The company and its technologies were developed to provide agile, high-quality repairs in DoD weapon systems for the war fighter at military bases and forward operating locations, so the hand-held capability and mobility of the system were important design features. Since that time, VRC has developed the system for both commercial and DoD use and has expanded its offerings to include complete turn-key cold spray systems, including both additive and subtractive systems. VRC also remains heavily involved in developing cold spray and advanced manufacturing solutions for the Department of Defense as well as commercial clients. VRC is a strong company that is growing rapidly and leading the U.S. cold spray market. VRC is also expanding into the global cold spray market and is active in international cold spray venues and standards development.
"We are very grateful for the opportunity to work with Hampton Roads Alliance, Mid-Atlantic Tech Bridge, and the U.S. Navy to bring cold spray technology to Virginia. This is a great capability to bring to both the U.S. Navy as well as commercial industry in the region. We would also like to thank Representative Rob Wittman for his help in achieving this milestone." said Rob Hrabe, Co-founder and CEO of VRC Metal Systems.
VRC's expansion in the City of Chesapeake will be established through a contract with the Mid-Atlantic Tech Bridge and the U.S. Navy. The Mid-Atlantic Tech Bridge (MATB) was established to formally tie the Operational Navy presence in the Mid-Atlantic region to local science and technology companies and capabilities for the Navy and Marine Corps.
Commander 2nd Fleet, in partnership with the Naval Information Warfare Center Atlantic Hampton Roads Detachment, Naval Surface Warfare Center Dahlgren Division Damneck Activity and Naval Surface Warfare Center Carderock Division Norfolk Detachment, connects active duty personnel with those who can provide agile technology solutions. Leveraging a connection to a robust ecosystem spanning well beyond the Commonwealth of Virginia, MATB facilitates innovative technology solutions of interest to the region and the Department of the Navy. MATB is one of more than a dozen Tech Bridges within the NavalX Tech Bridge program.
The Department of the Navy introduced its NavalX Tech Bridges program as a means of increasing collaboration, knowledge sharing, and innovation with leading-edge tech companies and innovation partners to accelerate solutions to warfighters. The NavalX Tech Bridges are a connected network to foster new relationships between Naval Labs, industry, academia, and other military branches. The Tech Bridges are used to create commercial business spaces that are located off-base. This approach offers a more easily accessible landing spot to foster a collaboration ecosystem to build productive partnerships with commercial entities and accelerate delivery of dual use solutions to the Navy. The program also offers access to state and local government and academic agencies creating a richer regional innovation ecosystem and further supporting economic development.
---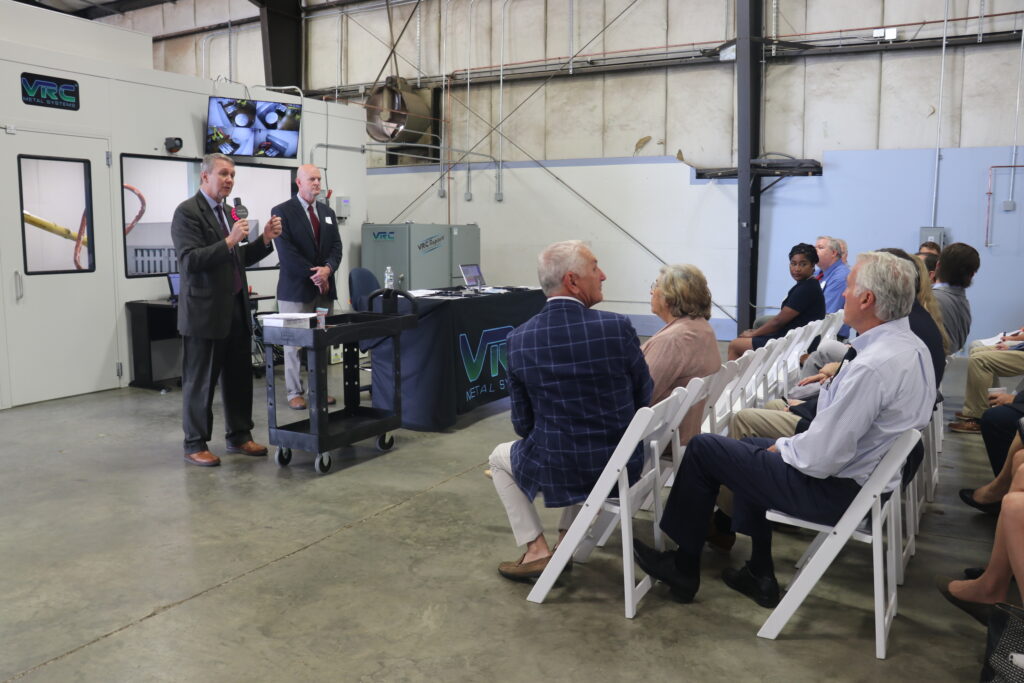 "VRC Metal Systems is a perfect fit for Hampton Roads and we are thrilled to have assisted them in their expansion into the City of Chesapeake as the first company to contract with the Mid-Atlantic Tech Bridge." shared Doug Smith, Alliance President & CEO. "The region is not only a great home for manufacturing, it is arguably the best location for a defense contractors in the United States, boasting more than $11 billion in annual defense contract spending. The Alliance offers its sincerest congratulations to VRC Metal Systems, the City of Chesapeake, Mid-Atlantic Tech Bridge and the Hampton Roads Maritime Collaborative for Growth & Innovation on this unique and exciting opportunity!"
The Alliance worked with Chesapeake Economic Development, the Mid-Atlantic Tech Bridge, Strome Entrepreneurial Center and Harvey Lindsay Commercial Real Estate to assist the company with the project.
Mayor of Chesapeake, Rick West, stated "This is a big win for City of Chesapeake and Hampton Roads Region. With the locating of VRC Metal Systems' innovative technologies, along with the introduction of the Mid-Atlantic Tech Bridge to the city, Chesapeake will continue to strengthen its cooperation with its military partners for years to come."
"We are excited to welcome VRC Metal Systems to the Chesapeake business community" said Steven Wright, Chesapeake Economic Development Director. "This investment along with the introduction of the Mid-Atlantic Tech Bridge will open the city and the region up to a new offering of innovative technology companies that service our military assets."
"We welcome VRC Metal Systems to our Hampton Roads community," commented Nancy Grden, Executive Director, Hampton Roads Maritime Collaborative for Growth & Innovation (HRMC). "The Navy Mid-Atlantic Tech Bridge, Hampton Roads Alliance, City of Chesapeake, HRMC, Old Dominion University, and other partners and companies truly collaborated on this regional introduction and for future support."
On June 2, VRC Metal Systems held a ribbon cutting ceremony at their new industrial facility in Chesapeake. The ceremony included a demonstration of the cold spray process and was well attended by public and private business leaders, as well as both active duty and retired members of the U.S. Navy.
For more information on this project or for interview opportunities, please contact Alisa Crider, Alliance Director of Investor & Public Relations at acrider@757alliance.com.

The Hampton Roads Alliance is the leading regional economic development organization for Hampton Roads, VA. It is a nonprofit, public-private partnership representing 11 localities and over 70 private sector investors. With the support of its community and business partners, the Alliance serves as the region's single point of contact for regional economic development to assist domestic and international companies who are considering expansion or relocating to the Hampton Roads region. Its mission is to work collaboratively to attract, grow and retain higher-wage industries and talent to create a more resilient, inclusive and diverse region of choice.