Investor Spotlight: W.M. Jordan Company

---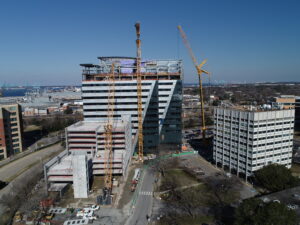 W.M. Jordan is a nationally ranked construction management company that provides construction management, design-build, development, virtual construction, sustainability and contracting services to a diverse clientele in Virginia and the Carolinas. The company offers industry-leading strategies for lean construction, green initiatives, supplier diversity, virtual and augmented reality, preconstruction services, design-build solutions and public-private partnerships. Some of their projects include ODU's new chemistry building, apartments at Patriots Colony, Hampden-Sydney College Bortz Library, CHKD Medical Tower II, CNU Trible Library Phase 2 expansion, Bon Secours Harbour View Cancer Institute, Newport News Shipbuilding, and many more. W.M. Jordan has 285 employees, 3 locations, and 1,130 projects.
---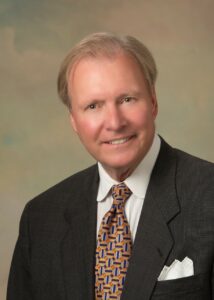 W.M. Jordan Company's unique customer and employee-focused business model is defined by its guiding philosophy of "The Relentless Pursuit of Excellence", which requires continuous creativity, innovation, and improvement. The firm is dedicated to the concept of lifelong learning, developing future leaders through its corporate intern program, promoting good health and teamwork through its wellness program, and by giving time and resources to the community. W.M. "Bill" Jordan and Bob Lawson began their partnership in 1958 in Newport News, Virginia, and W.M. Jordan Company was born. They had a very simple business model: separate, but clear responsibilities and mutual trust. Bob ran the job sites and Bill ran the office. Together, they developed a culture of creativity, hard work, fairness, fun, kindness, and above all, respect.
John Lawson took over as President and CEO in 1985, building on the solid foundation Bill and Bob established. Today, John is Executive Chairman of the organization and Ron Lauster is president, responsible for daily operations.
---
With four regional offices across Virginia and the Carolinas, W. M. Jordan Company maintains a presence close to our customers and project locations.  Experience with higher education, healthcare, hospitality, industrial, senior living, retail, office and government projects of all sizes allows us to continue to grow and develop talent for the construction industry.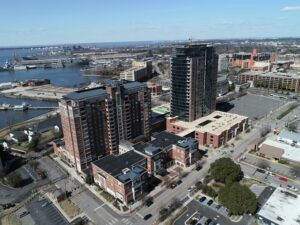 According to company officials, being headquartered in Hampton Roads has contributed greatly to their business growth.  In particular, they cited the quality of life being attractive to new employees, along with the mixture of history, tourism, manufacturing, healthcare and the military, all of which provide excellent opportunities for new projects. The region's proximity to the Port of Virginia and the significant recent investment in transportation projects help all businesses in Hampton Roads. The temperate climate, excellent universities, and easy access to the state and national capitol are also defining features that make Hampton Roads a great place to do business for W.M. Jordan.
When asked about the greatest growth opportunities available to Hampton Roads, leaders stated that the region should capitalize on its maritime assets, including the Port, the Navy, shipbuilding, recreational boating, the beaches, and tourism, among others.
W.M. Jordan is a proud investor in the Hampton Roads Alliance in large part due to the Alliance's ability to foster teamwork at a regional level.  Stimulating economic growth must be a joint effort from both the public and private sector, and W.M. Jordan is committed to playing their part.
Visit www.wmjordan.com for more information.