Hampton Roads Alliance Selects Xodus Group To Conduct Offshore Wind Supply Chain Research Project
PRESS CONTACT:
Alisa Crider
Director of Investor & Public Relations
Hampton Roads Alliance
acrider@757alliance.com
---
(NORFOLK – March 11, 2021) The Hampton Roads Alliance (the Alliance) has partnered with Xodus Group and BW Research to conduct a major offshore wind supply chain study for the Hampton Roads area in Virginia. The project will be used to build out the U.S. offshore wind industry in Hampton Roads and identify key opportunities for economic expansion.
The partnership will deliver an in-depth offshore wind supply chain assessment and gap analysis for the Hampton Roads metropolitan area and wider Southern Virginia. The study will be based upon the requirements of both offshore wind developers and tier one suppliers as well as gauge the capabilities of local companies to become key suppliers to the industry.
This work will identify Hampton Road's supply chain assets as well as uncover any gaps to help the Hampton Roads Alliance in its economic development efforts to support offshore wind.
The offshore wind supply chain assessment entails scoring the supply chain requirements, identifying and assessing key sectors, and analyzing the strengths and limitations of Hampton Roads. It will lead to a set of recommendations for a measurable, strategically focused offshore wind development plan based on available strengths and market forces, including roads for potential investment.
Jeff Tingley, Xodus' specialist technical consultant in Boston said: "The size of the U.S. offshore wind market creates a need for the development of an entire new U.S. industry, and Hampton Roads will play a major role in its development. This work aims to help both the industry and Hampton Roads improve efficiency and reduce costs as the scale of development grows, while helping local communities further realize the economic benefits associated with offshore wind. With an aggressive strategy to ramp up offshore wind activity, this is a fantastic opportunity to create a sustainable local supply chain which can deliver a responsible energy future."
---
"With development of Dominion Energy's Coastal Virginia Offshore Wind project and Avangrid Renewables' Kitty Hawk Offshore Wind project, Virginia is now on a trajectory to lead offshore wind development in the U.S. ," commented Doug Smith, Alliance President & CEO. "The Commonwealth is also a natural fit to become a supply chain hub for the offshore wind industry with our best-in-class port infrastructure, a centrally located and capable workforce, and a supportive business and regulatory climate. The Alliance's partnership with Xodus Group brings global expertise to our offshore wind supply chain development initiative and will allow us to fully leverage these projects to grow the regional economy and position Virginia as a leader in the sustainable energy industry."
Xodus' Boston office opened last year as part of the company's plans to expand its offshore wind services across North America. The project will be led from Boston, with input from its Scotland team. Xodus was recently appointed to undertake the role of 'Offshore Wind Cluster Builder' to develop and grow the Scottish offshore wind supply chain. The Hampton Roads Alliance is the leading regional economic development organization for the Hampton Roads region. It works collaboratively to lead the 757 region in attracting, growing and retaining companies and talent to create a more resilient, inclusive and equitable region of choice.
Virginia is home to the first offshore wind project ever in federal waters. When fully constructed in 2026, the Coastal Virginia Offshore Wind project anchored in the Hampton Roads region will deliver up to 8.8 million megawatt hours per year of clean, renewable energy to the grid — powering up to 660,000 homes. This multi-billion-dollar investment in clean energy will create hundreds of new, wellpaying jobs and position Virginia to host a supply chain that will serve the U.S. East Coast wind industry. In addition, Hampton Roads will support development of Avangrid Renewables' 2,500-megawatt Kitty Hawk Offshore Wind project, which is estimated to generate over 800 jobs in the region and have a $2 billion impact on the economy of Virginia and North Carolina over the next decade.
Xodus advises clients on a broad range of energy topics from sustainability, energy mix diversification and environmental impact to new and emerging technologies. The company provides holistic support and insight through the integration of engineering, corporate management consultancy and environmental science.
For more information or to schedule an interview with the Hampton Roads Alliance, please contact Alisa Crider, Director of Investor & Public Relations at acrider@757alliance.com.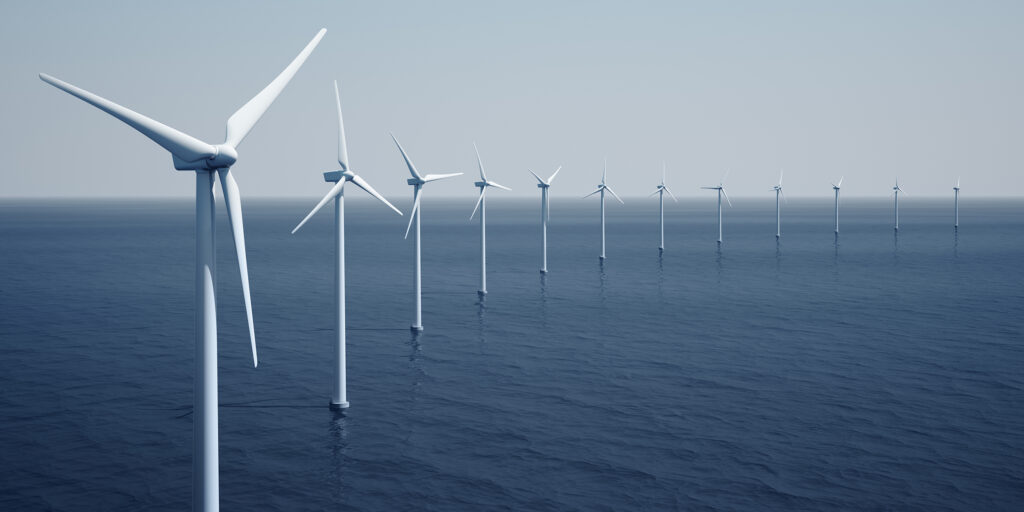 ---
Xodus: Experts with Energy
As a leading global energy consultancy, we help clients overcome challenges, add value to opportunities and maximize returns on investments, responsibly. Our values of trust, responsibility and excellence underpin our vision. They are at the heart of decision making and inform our future strategy. In offering expert advice and solving complex problems, our multi-skilled specialists work across the energy spectrum to address industry problems. By combining technology with our knowledge, we create better business outcomes whether it is advisory, project development or in operational support. Together, we will deliver a responsible energy future – www.xodusgroup.com. Headquartered in Aberdeen, Scotland with a global operations centre in London, Xodus has offices in Edinburgh, Glasgow, Orkney, Egypt, Perth, Australia and Boston and Houston in the US.
About BW Research
BW Research is a full-service applied research firm that is focused on supporting our clients with economic & workforce research, customer & community research, as well as strategic planning and evaluation services. Our firm is committed to three fundamental principles:
• Engage in research that builds stronger communities, supports employers, employees, and educators; and develops better tools, programs and policies for the organizations and corporations that we serve.
• Through evidence and insightful analysis, provide the foundation for strategic planning, allocating scarce resources, and improving our client's products and services.
• Remain committed to customized research based on our client's needs, not advocating a one size fits all approach to gathering and analyzing research findings.

The Hampton Roads Alliance is the leading regional economic development organization for Hampton Roads, VA. It is a nonprofit, public-private partnership representing 11 localities and over 70 private sector investors. With the support of its community and business partners, the Alliance serves as the region's single point of contact for regional economic development to assist domestic and international companies who are considering expansion or relocating to Hampton Roads. Its mission is to work collaboratively to attract, grow and retain higher-wage industries and talent to create a more resilient, inclusive and diverse region of choice.