Hampton Roads Alliance Announces Staff Additions and Changes
FOR IMMEDIATE RELEASE
  HAMPTON ROADS, VIRGINIA – (AUGUST 11, 2022)  The Hampton Roads Alliance continues to evolve its mission and team to best leverage the incredible assets of this region. Today, the Alliance is pleased to announce the hiring of two outstanding new team members: Jared Chalk as Chief Business Development Officer and Cliff Copley as Business Development Director.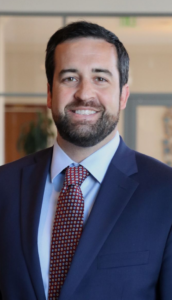 Jared Chalk, a Hampton Roads native, currently serves as the Director of the Norfolk Department of Economic Development, a position he has held since 2018. Chalk has worked for the City of Norfolk for nearly 17 years in a variety of roles, including in the Office of Budget and Management, City Manager's Office, and the Department of Development. Some of the recent signature projects Chalk worked on include the development of the Hilton Main Hotel and successfully attracting both ADP and IKEA to Hampton Roads. He worked to bring Simon Premium Outlets to the former Lake Wright Golf Course. He was also instrumental in the decision for the Headwaters Resort and Casino to locate in Norfolk. Most recently he worked with the EDA to acquire the former JC Penney building at Military Circle and redeveloped it into an office building for Sentara/Optima. Using the proceeds from that sale the EDA then acquired Military Circle Mall which has positioned this entire corridor for redevelopment. Chalk expanded small business assistance programs such as Norfolk's Capital Access Program and created various grant programs to support small businesses and entrepreneurs that were adversely affected by the coronavirus pandemic.   He helped stand up a new workforce development program designed to align economic and workforce development efforts, champion the recruitment of diverse talent to support business attraction, retention, and expansion, and collaborate with workforce partners to help residents prepare for and connect to in-demand employment opportunities. Chalk is a graduate of Bridgewater College with a bachelor's degree in business administration.
At the Alliance, Chalk will lead the organization's business development and investor relations efforts, bringing his considerable experience attracting and retaining companies to the region's leading economic development organization.
When asked about his new role with the Alliance, Chalk said "It has been an honor to serve my hometown in a variety of capacities for the past 17 years, and I am eager to build upon the successes Norfolk has seen and help the Hampton Roads region as a whole. This region has all of the assets needed to grow at a much faster pace economically, and I look forward to working with our partners from across Hampton Roads to unlock that potential."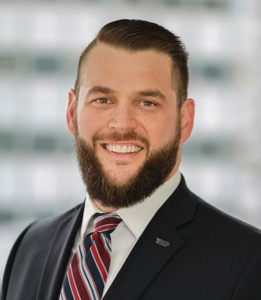 Cliff Copley, also a native of Hampton Roads, has lived and worked in Hampton Roads for most of his life. He currently serves as a business manager for regional talent solutions and business outreach for the Virginia Economic Development Partnership assigned to the Eastern Virginia region. In the role, Cliff lead expansion projects bringing over $250 million of capital investment and 1,000 jobs to the Commonwealth of Virginia. Cliff is known and well-respected in Hampton Roads and has developed invaluable relationships and partnerships within the business and economic development community of the area. His previous public sector experiences include serving as business development specialist at Tidewater Community College Center for Workforce Solutions as well as Senior Zoning Officer at James City County's Planning Division. In the private sector, Cliff served as assistant manager at Enterprise Rent-A-Car, personal banker at Bank of America, and career advisor at the ECPI University in Virginia Beach. He earned his bachelor's degree in public administration from James Madison University, with a minor in political science.
As Business Development Director, Copley will help recruit new businesses and assist existing companies with expansion needs, thereby contributing to the Alliance's goal of attracting jobs and capital investment to the region.
Copley expressed the following about joining the Alliance: "I'm extremely excited to be a part of the team at the Hampton Roads Alliance and to utilize the knowledge I have gained throughout my career in economic development, workforce solutions, and higher education to help bring business to Hampton Roads. No matter where I've worked in the region, from James City County to ECPI University in Virginia Beach, I have benefited from the opportunity to work alongside talented professionals and enjoy an outstanding quality of life that you can only find in Hampton Roads; I look forward to sharing that story."
In addition, Steve Harrison, currently serving as Interim Chief Strategy Officer, has been promoted to Chief Operating Officer. In this role Harrison will oversee the organization's operations, while also continuing his role leading the Alliance's strategic planning, marketing, and business intelligence efforts. Harrison, who served as President of the Virginia Economic Developers Association (VEDA) in 2021, has been with the Alliance since July 2019. Harrison previously worked for the City of Virginia Beach Department of Economic Development and is a graduate of William & Mary with a bachelor's degree in government and master's degree in public policy.
Please join us in welcoming both Jared Chalk and Cliff Copley to the Hampton Roads Alliance and congratulating Steve Harrison on his new role. Questions can be directed to Jillian Goodwin, Director of Marketing & Communications, at jgoodwin@757alliance.com.

The Hampton Roads Alliance is the leading regional economic development organization for the Hampton Roads region of Virginia. It is a nonprofit, public-private partnership supported and led by 13 public sector and nearly 70 private sector investors. The Alliance's key responsibilities including marketing the Hampton Roads region to domestic and international firms looking to expand and/or relocate in the next 12-24 months.