Investor Spotlight: TowneBank

---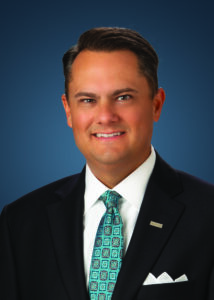 TowneBank began in April 1999 with start-up capital from over 4,000 shareholders, 86 employees, and 66 directors to open three banking offices. They now have 42 banking offices spanning from Charlotte and Outer Banks, North Carolina to Hampton Roads and Richmond, Virginia. They are one of the largest banks headquartered in Virginia and have been ranked by American Banker Magazine as one of the "Best Places to Work Nationwide."
"Although TowneBank now expands in other markets; Hampton Roads is their hometown market and where they began operations back in 1999. The support of our business community and that of retail members has enabled the company to grow and prosper," said Brian Skinner, President and CEO of Towne Financial Services Group at Towne Bank. "Our company was built on serving others and enriching lives; and, that unique philosophy has enabled them to give back millions of dollars back into the communities through their local non-profit agencies."
A local bank with national recognition, TowneBank has earned the following accolades:
Forbes Best Banks in America – Ranked #16 in 2021 (3rd Consecutive Appearance)
FDIC CRA (Community Reinvestment Act) Rating – 5 Consecutive Outstanding Performances
Greenwich Awards for Excellence in Small Business Banking – Since 2005
Bauer 5 Star Rating
---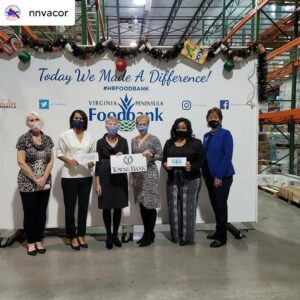 2020 was a challenging year for the country and for Hampton Roads. The impact of COVID-19 was felt everywhere, but the men and women of TowneBank relied on their high-touch banker model of assisting thousands of new and existing members with the Paycheck Protection Program (PPP). In the initial round TowneBank originated over 6,700 PPP loans and in the new round they have taken applications for over 2,500 loans. This funding has critical for the business community, providing them with resources they desperately needed to help survive the economic impact of COVID-19.
Hampton Roads has a robust recovery plan to rebound from the pandemic called the 757 Framework. TowneBank's leaders have played a major role in mapping a plan for economic recovery and enhancing regionalism. Regionalism allows all of the cities and counties to work together for a common goal of attracting quality businesses and employers no matter where the business physically locates. The Alliance is moving fast on this initiative and it is exciting to watch this come together.
---
TowneBank has been a major supporter of the Alliance and the broader business community since its inception and are committed to seeing the 757 become the best place to live, work, and do business. As apart of that support, Brian Skinner has served as Chair for two years and still serves on the Board of Directors for the Alliance. To learn more about TowneBank, please visit: https://www.townebank.com/.